Anthony Mullan Billboard Poster in Maidenhead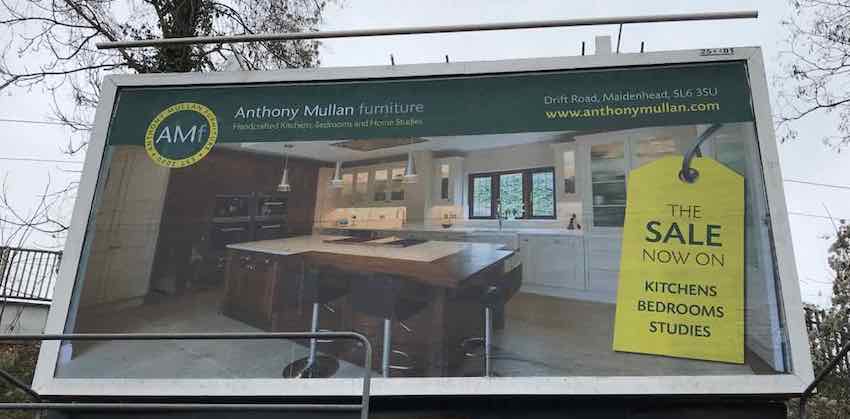 Anthony Mullan regularly books a 48 sheet poster site in Maidenhead – its the only one in Maidenhead! – and book this site to promote their January sale. They have already booked their 2020 campaign 12 months in advance to make sure they secure the space. Outdoor advertising campaigns can be booked 12 months or longer in advance to secure the space of your choice. You don't have to pay for the campaign till it goes live and you have the opportunity to cancel if anything changes in your business providing we get 90 days written notice, so there is the opportunity to secure space with the flexibility of cancelling if required.
Why not book your ideal poster site way in advance?


If you need any further advice or guidance about "Out of Home Advertising" why not give us a call on 01256 767837 or fill in the form on our 'Contact Us' page.