Crest House Development Billboard in Hove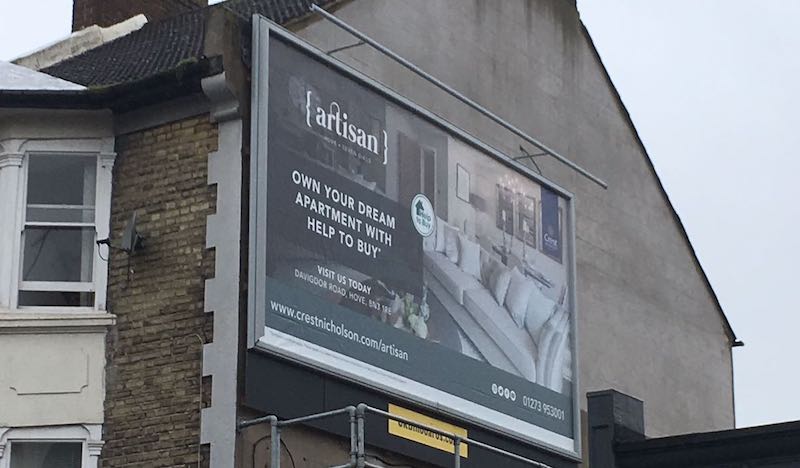 Crest Homes have recently changed the design of their 48 sheet poster in Hove. This is a billboard they have booked for a number of months to help promote their "Artisan" development. Roadside billboards are a great cost effective way to promote a business to thousands of people on a daily basis.
Billboards are not as expensive as a lot of people think they are – please call one of the team at Focal Point for more information.


If you need any further advice or guidance about "Out of Home Advertising" why not give us a call on 01256 767837 or fill in the form on our 'Contact Us' page.