Back Heathrow Digital Billboard Campaign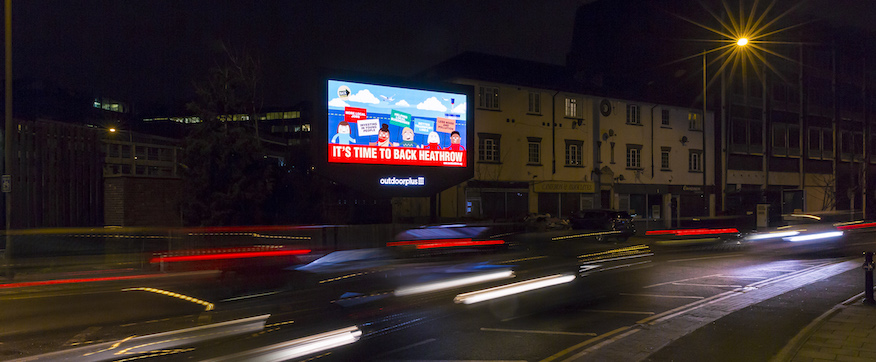 Focal Point were asked by Back Heathrow to put a campaign together of some quality poster sites within the catchment of Heathrow Airport and by working with Outdoor Plus to secure a 6 week campaign on 7 digital 48 sheet poster sites within the required area.
Digital 48 offer a great advertising opportunity to reach a great number of vehicles on a 24 hour basis especially during a period of early dark mornings and nights.
This is just one of over 50 services offered by Focal Point Advertising.


If you need any further advice or guidance about "Out of Home Advertising" why not give us a call on 01256 767837 or fill in the form on our 'Contact Us' page.